Contact

News
PraxTrak - Climate protection with vegetable oil fuel as by-product of animal feed production
Vegetable oil tractors are mature for practice
In PraxTrak, John Deere, the Technology and Support Center (TFZ), the Technical University of Kaiserslautern, the company regineering and B.A.U.M. brought vegetable oil tractors to practical maturity. PraxTrak was funded by the Federal Ministry of Food and Agriculture (BMEL) based on a resolution of the German "Bundestag".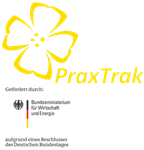 Description
In PraxTrak, a fully functional and practical tractor with modern exhaust gas purification was developed and tested under real conditions, which can be refuelled with various vegetable oil fuels.
The work was mainly based on the results of the EU project 2ndVegOil. The goals of the project were lower fuel consumption, higher engine performance when running on vegetable oil, fuel-dependent engine control, longer engine oil change intervals, longer service life of the particulate filter (DPF) and its regeneration with vegetable oil fuel, as well as the optimization of selective catalytic reduction (SCR) and the use of AdBlue. The work plan also included an impact assessment and dissemination of results.
Services
Creation and maintenance of the website
Preparation of an impact assessment
Implementation of a final event
Support from John Deere in project coordination
Your contact at B.A.U.M.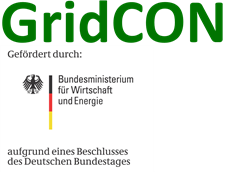 John Deere, the Technical University of Kaiserslautern and B.A.U.M. worked on the GridCON project to develop grid-connected tractors and their integration into electric networks. read more
---