Contact

News
GridCON – Development, construction and testing of a guided agricultural machine with smart grid infrastructure
Electrified agricultural machineries promote the reduction of greenhouse gas, pollutant and noise emissions and the development of sustainable agriculture
John Deere, the Technical University of Kaiserslautern and B.A.U.M. worked on the GridCON project to develop grid-connected tractors and their integration into electric networks.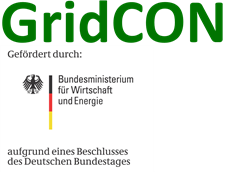 Description
The aim and subject of this project was the development, construction and demonstration of an fully electric tractor with associated smart grid infrastructure. The tractor is powered by an electric line directly from the power grid. In addition, a smart grid infrastructure for the electrical supply is being designed, which will enable a local balance between the production of electrical energy from renewable sources and the local consumption by the tractor and stationary consumers. With the help of the smart grid infrastructure, it will be possible for the agricultural enterprise as a whole to act as an intelligent participant in the power supply system. GridCON was a project within the technology program "ICT for Electromobility III: Integration of commercial electric vehicles in logistics, energy and mobility infrastructures" and was funded by the Federal Ministry of Economics and Energy.
Services
Studies on the integration of stationary storage facilities
Conceptual technology transfer for further applications in agriculture and other off-road vehicles
Study on the consequence of high application performance that can no longer be achieved with diesel drives
Development and maintenance of the project website and dissemination of the results
Your contact at B.A.U.M.