Contact

News
ÖKOPROFIT (ECO-PROFIT) – environment and climate protection with benefits

More than 1.500 certified companies and institutions within 15 years
In Germany, ÖKOPROFIT (ECO-PROFIT) is the most widespread environment management system implemented in regional networks. The results are remarkable: the participants are able to decrease their energy and resource costs and, at the same time, to reduce their environmental impact.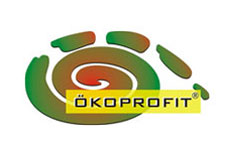 15 May 2014, Dortmund: The most recent example for the success of the ÖKOFIT-programme: The mayor of Dortmund Ullrich Sierau awarded 14 companies for their environment and sustainability management in the framework of the business brunch at the TEDi GmbH & Co. KG on the 15th of May 2014.
"ÖKOPROFIT has proven itself as an introduction to environment and sustainability management. Furthermore, it has been developed to a local network and a platform for exchanging experiences." Ullrich Sierau
Results of the 10th ÖKOPROFIT project in Dortmund
The ÖKOPROFIT companies developed their own environment programme and implemented improvement measures in the key areas of energy, water and waste management. At the same time, the employees receive training in order to enable sustainable value creation along the entire production and supply chain.
3.4 million Euros of investment
3.1 million kWh reduced energy consumption per annum
1.900 t avoided CO2 per annum
1.300 t waste reduction
16.300 m3 water saving
Current occurrences such as climate change, the energy turnaround or the shortage of specialists require that companies focus even more on social responsibility and sustainable management. At the same time, ecological modernisation and corporate environmental protection have developed into strategic success factors. Through environmentally friendly and civic initiatives companies strengthen their market position and increase their competitiveness to an above-average level.
ÖKOPROFIT in Germany
The success of ÖKOPROFIT has spread not only in Dortmund but all over Germany. Over 3.000 companies and institutions have already participated in an ÖKOPROFIT project and have been awarded for their engagement by their local community. ÖKOPROFIT has proven itself as an introduction to a systematic environment and energy management. Furthermore, it provides the groundwork for a sustainable management in companies and institutions. Meaning for example, that several project rounds as in Dortmund are implemented in many other regions. Furthermore, the companies continue working together in so-called ÖKOPROFIT-clubs even after project completion.
In Dortmund, the eleventh project including 12 companies started in December 2014. The local ÖKOPROFIT-club enjoys great popularity, too.