Contact

News
EU-funded project e-MOTICON successfully launched

e-MObility Transnational strategy for an Interoperable COmmunity and Networking in the Alpine Space
3 May 2017, Munich: Together with 15 partners and 41 observers from the Alpine Space Area, B.A.U.M. Consult Munich/Berlin is supporting Public Administrations in the homogeneous deployment of electric mobility in the Alpine Space. The project e-MOTICON was launched in November 2016 and will run for three years.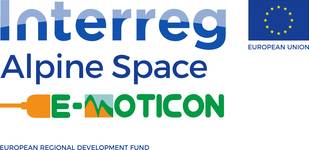 e-MOTICON project takes on the inhomogeneous deployment of electric mobility that characterizes Alpine Space. It brings together 15 partners and 41 observes from Alpine Space Area, Italy, Austria, Germany, Slovenia, France and Switzerland, representing managing authorities, regional bodies, research centres and private investor. Project partners will work together until April 2019, in order to enhance the integration of planning instruments used by Public Administrations and improve their knowledge on technological innovation and business modelling. In fact, e-MOTICON will support Public Administrations in ensuring homogeneous development of e-mobility, deploying an innovative transnational strategy for an interoperable Community and Networking in the Alpine Space.
e-MOTICON will drive towards:
Increased usability of e-mobility in Alpine Space based on an interoperable charging infrastructure;
Wide adoption of innovative planning instruments for charging infrastructure integrated with interoperability and applicable in other EU context;
Increased Public Administrations' skills and knowledge on integrated planning of Electric-Charging Stations infrastructure in cooperation with private sector.
The project is co-financed by the European Regional Development Fund through the Interreg Alpine Space programme. The total amount of the project is 2.085.556,10 €, of which 1.772.722,67€ ERDF funds.