Contact

News
CO2NeuTrAlp - sustainable mobility for the Alpine Space
A four-year Alpine Space project led by B.A.U.M. Consult
15 partners from five countries of the Alpine Space carried out 13 pilot projects testing and demonstrating how mobility could enter the solar age. B.A.U.M. coordinated the EU project CO2NeuTrAlp.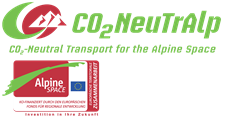 Description
The project consortium including partners from different urban and rural regions developed and tested new mobility strategies. They proved that environmentally friendly mobility is feasible without compromises regarding flexibility and quality of life. Within 13 pilot projects electric power and/or biofuels were tested and applied for different vehicles in the areas of public transport, corporate and public authority-owned car fleets, logistics for goods, tourism and agriculture. Furthermore, intermodal transport systems were developed. The combined operation of cars, bicycles, ferries, cableways, busses and trains enabled and improvement in user-friendliness of public transport while reducing CO2 emissions.
Services
Lead partner of the consortium
Conceptual and financial project management
Expert contributions, moderation and preparation of an electro-mobility concept for the town Sonthofen
Coordination and implementation of the pilot project in the region Allgäu in cooperation with the utility company AllgäuNetz GmbH & Co. KG and other regional partners: electro-mobility and tourism/pedelec rental system
Preparation of the project results as guidelines for political decision makers and experts in sustainable mobility
Your contact at B.A.U.M.