Contact

News
E-Energy – Smart Grids made in Germany
B.A.U.M. Munich/Berlin led the ancillary research for the national funding programme
On behalf of the German Federal Ministry for Economic Affairs and Energy, B.A.U.M. coordinated the consortium in charge of the ancillary research, evaluation and communication of the technology programme "E-Energy - Smart Energy made in Germany". The programme aims at developing information and communication technology (ICT) for the German energy transition.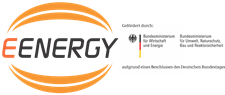 Description
E-Energy was a joint programme of the German Federal Ministry for Economic Affairs and Energy (BMWi) and the German Federal Ministry for the Environment, Nature Conservation, Building and Nuclear Safety with a total volume of 140 million Euros. The technology programme received international attention and was recognised as the lighthouse project for Smart Grid activities in Germany by Angela Merkel, the German Federal Chancellor. The six German pilot regions developed and tested key technologies and business models for the "Internet of Energy". B.A.U.M. led the programme's ancillary research. It accompanied and evaluated the programme as well as managed the professional exchange between stakeholders of the participating pilot regions, research community, associations and organisations, political decision makers and the interested public.
Services
National and international networking and dissemination of E-Energy know-how
Management of public awareness events
Monitoring, analysis and evaluation of E-Energy project activities
Preparation of a comprehensive final report and a guideline for municipal utilities
Development of a sustainability concept for the continuation of the E-energy findings
More about the project
Your contact at B.A.U.M.