Contact

News
Consulting for the implementation of the requirements of the Energy Efficiency Directive (EDL-G)
Energy audits according to DIN EN 16247-1, management systems (DIN EN ISO 50001, EMAS validation) and advice on specific requirements in other European countries
B.A.U.M. supported numerous companies of different industries and sizes in the decision-making process to meet the requirements. The team of consultants conducted more than 100 energy audits, accompanied the introduction of energy management systems and advised internationally operating customers on the implementation of the country-specific requirements of the European Energy Efficiency Directive.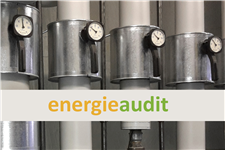 Description
In the course of the delayed implementation of the European Energy Efficiency Directive by the German legislator, there was a need for short-term action for many companies in 2015. In the Energy Services Act (EDL-G), all companies that are not subject to the EU definition of small and medium-sized enterprises (SMEs) were obliged to carry out an energy audit according to DIN EN 16247-1 by 5.12.15. Alternatively, an energy management or EMAS system must be introduced by 31.12.2016.

In other European countries, the individual national implementation of the EU directive resulted in different framework conditions. Depending on the shareholder structure, internal requirements and available resources, it was necessary to weigh up between the given possibilities in order to ensure legal conformity. Due to its good international network, B.A.U.M. was able to support many companies in this challenge.
Services
Support in the decision to conduct energy audits or an alternative system (ISO 50001, EMAS)
Consulting for companies operating throughout Europe regarding the requirements in other EU countries
Conduction of more than 100 energy audits in companies of different industries and sizes
Preparation of standard-compliant energy audit reports with a focus on measures to increase energy efficiency
Your contact at B.A.U.M.